The Best Ideas for Vacation Packing
29
Mar
Vacation Packing can be a bit overwhelming. Even the most experienced travelers struggle to remember everything to bring. And if you have little ones to pack for, it can be even more challenging. So, Kayifi has put together this list of things to consider before packing and throughout the vacation packing process.
The Steps to Vacation Packing
With so many details to think through, it is a wonder we don't forget more when vacationing. The following is a guide to the vacation packing procedure. As you probably know, there are plenty of lists on the internet for what to pack. But this takes you back to the thought process behind how to pack. Follow along and learn the best ideas for vacation packing.
List the Activities You Will Be Partaking In
The first thing to do is consider what you will be doing on vacation and write it down. If you can map out a day-by-day schedule or approximate plan, even better. Then you can pack by day and activity, rather than a location. For instance:
Wednesday Vacation Packing:
Morning: Breakfast at the hotel, then a walk on the beach.

Noon: Beach time.
Pull Together Clothing Options and Accessorize
Now that you have the activities list for the time you will be gone, it is time to consider what to wear. An excellent suggestion is to pack for one day, then move to the next day. And be sure you add in all accessories as well. Here is an example.
Wednesday Vacation Packing:
Morning: Breakfast at the hotel, then a walk on the beach needs comfy attire.
Noon: Beach time requires a bathing suit, cover-up, hat, sunglasses, beach shoes, and a good book.

Evening: Dinner Out needs a little black dress, heels, a small bag, and jewelry.

Bedtime: Don't forget pajamas!
Toiletry Bag
Now for the little details of vacation packing. Depending on the hotel, some items may be provided, so check your hotel's amenities. Then be sure to get at least the following items in a bag as small as possible.
Travel shampoo and conditioners

Toothbrush and travel toothpaste

Comb or brush

Shaving gear

Deodorant
Makeup

Hair products in travel size

Skincare

Contact solution and extra contacts if needed.
Consider the Luggage You Will Need
Now that you have it all laid out, it is time to consider the luggage you can take and what you want to take. Do you need a rolling suitcase or a backpack? Will you be in the car or on an airplane? These are all thoughts to take into consideration when choosing luggage.
Your Carry-On Items
Whether you are flying or traveling on the road, a carry-on at your feet is a great idea. Ensuring you have some cash, credit cards, and the like in your bags keeps it safe and readily available. And, you may want your device chargers in this bag as well.
Additional items to include may be a sweater or jacket, reading materials, headphones, snacks, sanitizer, and medications. You know you… so place items in the carry-on that will be comforting for the ride.
When Traveling with Kids
The list of suggestions for vacation packing with kids in mind could go on for quite a bit. Suffice it to say, you want them happy. This is the time to pack whatever makes them the most satisfied and quiet. Make sure you have items that comfort as well as entertain. And let them be a part of the packing process, so they feel secure and included.
A pro tip is to add in surprises. If you can add a few surprise items to your own carry-on, you can pull them out when they need a little pick-me-up. Then you will make them happy and gain hero status for the vacation's start. That is a win, win.
Most importantly, enjoy the process. It is a time to look forward to, so take in every moment, even the vacation packing.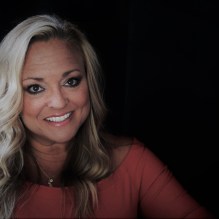 Copyright © 2021 Islands in Motion | All Right Reserved