Visit Punta Cana—The Dominican Republic's Number One Beach Destination
25
Mar
Photo: Courtesy of @ekaterina8605 via Twenty20
While the dot on the map labeled "Punta Cana" signifies Punta Cana proper, it represents no more than a small hamlet near the airport (punta-cana.info). The famous tourist destination known as Punta Cana actually refers to the eastern most shoreline of the Dominican Republic. The greater Punta Cana area spans from the northern tip at Uvero Alto to the southern at Cap Cana (punta-cana.info).
Photo: Courtesy of @rominapower_au via Twenty20
The name Punta Cana in Spanish means "tips of white palms" (punta-cana.info). As such, the Punta Cana area is well-known for its 32 kilometer stretch of palm-lined beaches, complete with shallow, pristine waters. Blessed with one of the Caribbean's longest white-sand coastlines (godomincanrepublic.com), this gorgeous expanse of beach is appropriately referred to as La Costa del Coco, or the Coconut Coast (google.com).
Mimicking the bend of an elbow, Punta Cana borders the Caribbean Sea and the Atlantic Ocean. Because Punta Cana lies at the junction between two bodies of water, the contrasting currents produce remarkable biodiversity that is exceptionally conducive for scuba diving and snorkeling (punta-cana.info), as well as many other water sports. In addition to hosting an exciting array of water activities, Punta Cana offers a variety of adventure opportunities.
Water Activities
Surfing, Kitesurfing, and Windsurfing Lessons

Photo: Courtesy of @L.ReneeJones via Twenty20
Thanks to its shallow waters, Punta Cana is one of the best places to learn how to surf. A natural paradise with warm waters and changing winds, Punta Cana is internationally recognized as one of the best destinations in the world for practicing sports such as surfing, kitesurfing, and windsurfing (lopesancostabavaro.com).
Trip Advisor's Top Picks:
KBS Kitesurf School
Punta Cana Surf Adventure
Macao Surf Camp
Kiteology—Kitesurf Academy
Punta Cana Kite
Parasailing, Paragliding, Scuba, and Snorkeling

Photo: Courtesy of @AnaFrancisconi via Twenty20
Discover the thrill of soaring high above the water, and delight in the mysteries of aquatic life under the sea.
Trip Advisor's Top Picks:
Power Adventures
SeaPro Divers
Scubaquatic
River Rafting and Tubing
Hold on for a swift journey or kick back for a relaxing ride, let the waters of Punta Cana carry you away from your everyday routine.
Trip Advisor's Top Picks:
Punta Paraiso Tours
Discova
Tour Arena
Swim with Dolphins
Seize the opportunity to interact with dolphins! You won't just be swimming with these magical creatures; you'll be interacting with them! Experience a personal encounter with dolphin through hugs, kisses, belly rides, etc.
Google's Top Picks:
Dolphin Discovery
Dolphin Island Park
Dolphin Explorer
Other Fun Water Activities
Kayaking
Sailing
Catamaran Cruise
Glass Bottom Boat Tour
Fishing
Adventure Opportunities
Zipline
Fly through the rain forest canopy and enjoy sweeping views of Punta Cana's lush, exotic beauty.
Trip Advisor's Top Picks:
Runners Adventures
Canopy Adventure Zip Line Tours
Bavaro Adventure Park
Jeep Tours
Drive your own open-top jeep through extraordinary locations for up-close encounters with Punta Cana's vibrant landscape.
Trip Advisor's Top Picks:
Just Safari--Tours
Super Jeep Expedition
Horseback Riding
Explore the Dominican countryside and soak up the fascinating scenery on horseback!
Trip Advisor's Top Picks:
HorsePlay Punta Cana
Gabi's Ranch
Rancho Caribeno
When you decide to wind down from your water and adventure activities, Punta Cana has plenty of golf courses to which you can escape. And once you have worked up an appetite from playing in the water, on land, or on the greens, Punta Cana's culinary delights of African, Spanish, Taíno, and Middle Eastern flavors will converge and satisfy your cravings for a tasty cuisine.
Punta Cana is truly the epitome of an all-around enjoyable beach vacation experience!
Sources:
godomincanrepublic.com
google.com
lopesancostabavaro.com
punta-cana.info.com
tripadvisor.com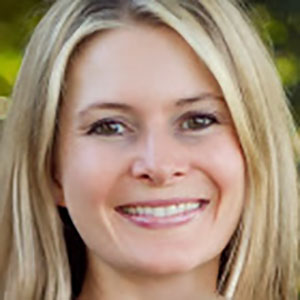 Michelle Warner
Michelle Warner is an award-winning writer and editor. She is a published poet and has worked in the book publishing industry. She has an MFA in creative writing from The University of Arizona.
Copyright © 2021 Islands in Motion | All Right Reserved